Personal Debit Cards
Safer than cash, more convenient than checks.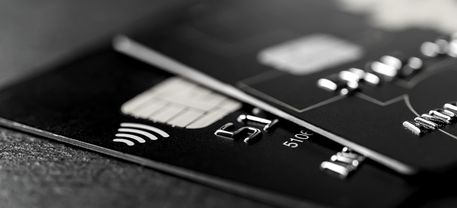 Put your checking account to work at any time with our free VISA® Debit Card. Make purchases anywhere debit or credit cards are accepted, without the time and trouble of writing or recording a check. Then track your purchases easily using your online banking account or monthly statement!
The latest in chip technology helps keep your transactions safe. You can also sign up for free,
customizable purchase alerts. Simplify travel plans by carrying your card instead of cash or checks. And that's not all—use your card for cash at any fee-free
Glacier Family of Banks ATM.
A free VISA® Debit Card is available with your checking account, and offers advantages over a credit card:
Simpler and easier to get than a credit card
Debit cards are more readily accepted than checks almost everywhere
Travel safely without packing cash or checks
Use your debit card at ATMs when you need cash (no fee at any Glacier Family of Banks ATM
See a description of every purchase or ATM cash withdrawal with your online banking account, or on your monthly checking account statement
To report a lost or stolen card:
Call: 888-297-3416
Using your online banking account:
Login to your account
Choose the Options tab
Choose "ATM/Debit Card," and click on the box to cancel your card
Reset Debit Card PIN:
To reset the Personal Identification Number (PIN) on your debit card:
We proudly serve Central and North Central Montana in the communities of Lewistown, Big Sandy, Chester, Chinook, Choteau, Conrad, Fairfield, Fort Benton and Vaughn.